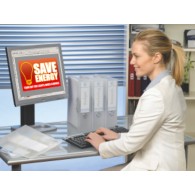 A step by step guide to creating professional looking signs

This solution is more cost effective than made-to-order signs and looks better than handwritten notices. It's easy to create signage when you use Avery Design&Print Online. You can choose from over 60 free pre-designed templates so you don't have to start from scratch – although you can if you want to design your own.
Instructions:
Visit Avery Design&Print Online to get started. There is no software to download, just click the 'Start Now' button and register your details if you are a first time user. Close the thank you page once you have registered.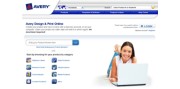 Instructions:
Find the right
Avery signage product
for your task. Select the product you are using from the category list on the left hand side or search with a product number or description. Once you have selected your sign, click OK.
Instructions:
Depending on the sign you wish to create, there are a number of styles to choose from on the left hand side. You can also create your own using a blank template.
Templates available include signs for prohibition and fire, warning, help and danger signs as well as operating instructions. There are also general office and business notices such as opening hours, special offers, directions or other customer information.
Click on the design template you want to use.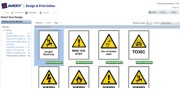 Instructions:
To edit the text simply click in the 'text area' and type in your own content. If you need to edit the image or add additional text and images, use the buttons on the left hand side. When you select an image or text box, a new content area is added to the design and these can be repositioned. You can also upload your own images into your design.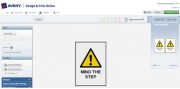 Instructions:
The final stage allows you to print your design on your own printer. Alternatively you can save the design, reopen, edit and print another time. Click Preview & Print and then on Save.
Visit Avery Design&Print Online to get started
If you need any further assistance using Avery Design&Print contact us directly
You can call our Consumer Service Center on these toll free numbers all week days from 8 am to 4 pm:
DK : 80 31 91 00
N: 800 10 070
S: 020 79 20 53
FIN: 0800 1 145 40
IS: 800 8566